In the bustle of our busy lives, which is defined by an oversupply of stimuli and information, we can often forget about things that really interest us or which might have beneficial value. However, when it comes to sports betting, Goldrush is ensuring that you never miss a beat thanks to our push notification, which is only available on goldrush.co.za!
Now, you will never miss an important sports event and always be aware of the most favourable odds and opportunities to bet and win some cool cash!
To activate this awesome feature, you simply need to open any sports event that you're interested in. Then, click on the gold bet event tile (located towards the top right), and you'll subsequently be notified about the start of the event, odds and of course to bet.
The notification is symbolised by a bell icon, as highlighted in red below: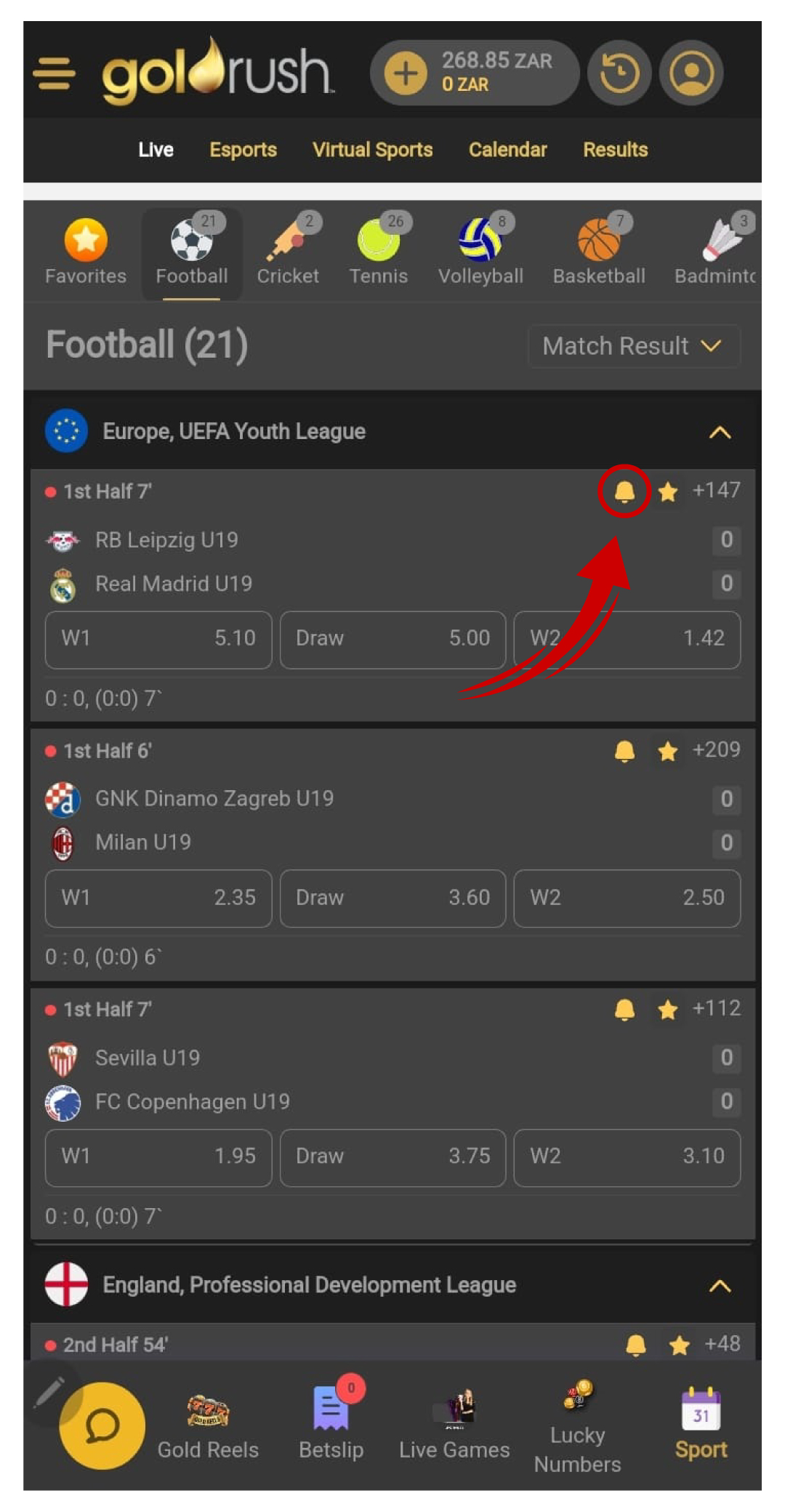 This handy feature is a game-changer! It makes your sports betting experience an easier one and gives you preparation to devise a winning strategy. Ultimately, you're now in control and on the ball – you'll never be unaware or left behind! Get Your Game On, try out this awesome new feature now: https://www.goldrush.co.za/sport/match/Soccer/World/2969/19637364
Good luck and happy betting!